Delta Fair: Now through Sept. 8. Senior American Day Sept. 4 (free admission and parking 9 a.m.-noon for those age 60+). Agricenter wing A.
Rural Route art show: Sept. 4-27, 9 a.m. - 4 p.m. Opening reception Sept. 8, 2-4 p.m. Gallery Ten Ninety-One at WKNO, 7151 Cherry Farms Rd. Pottery, photography, mixed media sculptures, paintings, drawings, and bronze sculptures by Ellen and Butch Boehm, Deborah Fagan Carpenter, Jimmy Crosthwait, Andrea and Larry Lugar, Geordan Lugar, Marda Lugar Mesler, and Agnes Gordon Stark.
Strawberry Plains Hummingbird Migration and Nature Celebration: September 6, 7, & 8. For walk schedules and to purchase tickets go to https://act.audubon.org. Adult age 13-64 - $16. Seniors 65 and up - $10 Children age 5-12 - $5 Age 4 and under – free, Plus Audubon + Canon: Birds in Focus Festival ticket + $10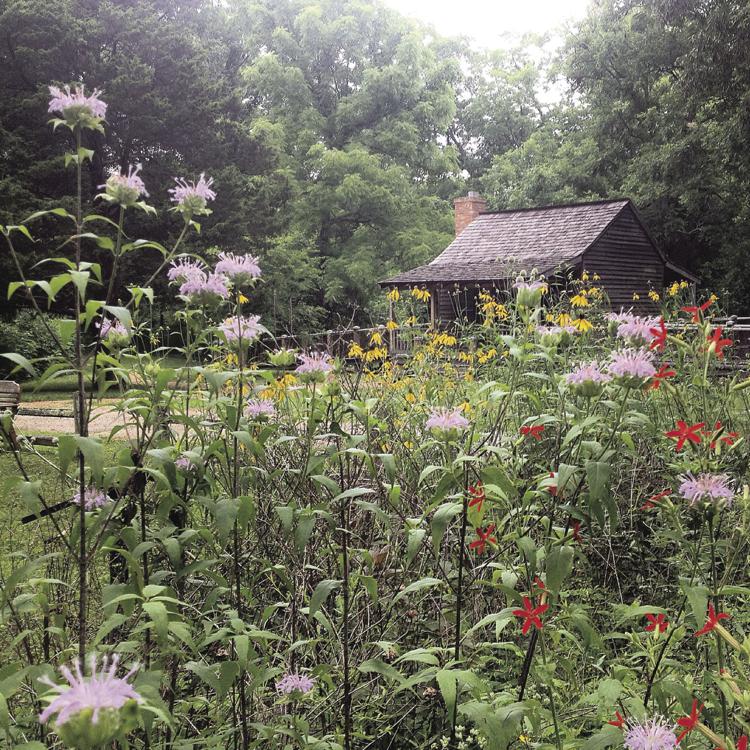 Central Gardens Home Tour: September 8, 1 p.m. - 6 p.m. $15 in advance. $20 the day of the tour. For more information call 343-6CGA (6242) or go to centralgardens.org
Empowers, a group art show: Woman's Exchange, 88 Racine, Sept. 6-14. Opening reception Friday, Sept. 6, 6 - 8 p.m. Artists' talk Sat., Sept. 7, 11 a.m. Enjoy open house activities with Racine Tillman Corridor neighboring businesses on Sept. 7 from 10 a.m. – 2 p.m. Empowers alludes to be the transactional and reciprocal relationship between artist and viewer as well as the mission of the Woman's Exchange. A portion of the proceeds from sales will benefit the WE.
Homelessness Here and Now: Sept. 10, 6 p.m. Second Baptist Church, 4680 Walnut Grove Rd. Free admission – tickets required. The panel features award-winning author of "The Hundred Story Home ," and advocate for the homeless Kathy Izard of Charlotte, N.C. and a panel of local experts on Memphis-area homelessness. For tickets, visit www.community.mifa.org
Do Good, Love Well Luncheon: Sept. 11, noon. Honoring award winning author Kathy Izard. Holiday Inn University of Memphis, 3700 Central Ave. Tickets benefiting MIFA $50. Purchase tickets at www.community.mifa.org
Cooper Young Festival 4-miler: Friday, Sept. 13, join 2,000 of your closest friends. Registration can be made online at www.cooperyoung4miler.racesonline.com.
New Works by Todd Berry and Jan Shivley: Sept. 13 to Oc.t 28. Mon.-Fri. 10 a.m.-4 p.m. Opening reception Fri. Sept. 13, 5-7 p.m. On exhibit in the Levy Gallery Buckman Arts Center at St. Mary's. 60 Perkins Extended, www.buckmanartscenter.com Free.
A Few Good Men: Sept. 13-29, Shows are at 7:30 p.m. on Thur., 8 p.m. on Fri. and Sat. with matinees on Sun. at 2 p.m. On Theatre Memphis' Next Stage 630 Perkins Ext.. Tickets are $25 with a $5 discount for seniors and active military. Call 682-8323 or go to theatrememphis.org
Filling the Air-Weightless Ariel: Fri. Sept. 13 at 8 p.m. Buckman Arts Center kicks-off of its Memphis Made - Center Stage series. $20 for adults and $10 for students and may be purchased by calling 537-1483.
Cooper-Young "Trestlefest": Fri. Sept. 13, 7-9 p.m. a kickoff party to the CY Festival. $10 gets you Garibaldi's pizza and Memphis Made Mile 5 beer, while supplies last. CY 4-Mile Runners get in free, along with their paid guests. All others $10 at the gate. Music by the The Memphis Snake Doctors. The party happens on Cooper between Central and York.
Cooper Young Festival: Sat. Sept. 14. A day of free, family-friendly, music, arts, vendors and street festival fun. No pets please. Shuttles available 9 a.m. to 7:30 p.m. from CBU parking lot. $5 no cash.
Metal on the Move: Bus Tour: Sun., Sep. 15, 1- 4 p.m. Take a tour with the Metal Museum across Memphis to view sculptures and projects designed by their Metals Shop. $30 members, $35 non-members. Call 774-6380 or go to https://www.metalmuseum.org/online-store/Metal-on-the-Move-Bus-Tour
Whiskey in the Wild: Sun., Sept. 15th from 5 p.m. – 8 p.m. Lichterman Nature Center. A chance for to enjoy sipping whiskey, eating BBQ, bidding at the silent auction and soaking up nature to benefit the center. visit https://www.memphismuseums.org/lichterman-nature-center/events/whiskey-in-the-wild/
Book Signing: Thur. Sept. 19, 6-7:30 p.m. Alan Lightman will read from and sign copies of his new novel, Three Flames. Burke's Book Store, 936 So. Cooper St. The stories of one Cambodian family are intricately braided together in Alan Lightman's first work of fiction in seven years.
Iris DeMent: Sept. 15, 7 p.m. Main stage The Buckman Arts Center at St. Mary's School. $40 adults, $35 students. 60 Perkins Extd.
Brinson and Momany in Concert: Sun. Sept. 15, 3 p.m., a recital of art songs, arias, and spirituals. Free admission, at All Saints' Episcopal Church, 1508 White Sta. Rd., 685-7333, http://www.allsaintsmemphis.org/
Book Signing: Sat. Sept. 16. Local author Erin A. Craig will be signing copies of her debut young adult novel and New York Times bestseller, House of Salt and Sorrows at 11 a.m. to noon in the Burke's Book Store booth in front of the store at the Cooper Young Festival.
A History of Weather and Water in Memphis-Wolf River Conservancy Summer Lecture Series: Sept. 17, 6:30-8 p.m., Memphis Botanic Garden — 750 Cherry Rd. For more information go to wolfriver.org
Olive Branch Genealogy Club meeting: Sept. 18, , 12 to 2 p.m., at B. J. Chain Library, 6619 Hwy 305 N. (Cockrum Rd.). No dues and all in the Memphis metro area are welcome. Meetings are on 3rd Wednesdays except December. Call 662-895-4365 or find us on Facebook
The Mississippi Senior Expo and Health Fair is returning on September 19th, 2019. There will be 70 companies present to share their services w…
The Best Times Mississippi Senior Expo and Health Fair: Thur. Sept. 19, 9 a.m.-2 p.m, Brown Missionary Baptist church, 7200 Swinnea Rd., Southaven.
Mid-South Fair: Sept. 19-29. At the Landers Center in Southaven, Miss.
The Great Oxonian Exposition: Thur. & Fri. Sept. 19 & 20, at The Powerhouse, 413 S. 14th St., Oxford, Miss. The event will feature – and focus on the sale of –works of art in metal, glass, clay, wood, and fiber, as well as jewelry, sculpture, paintings & photography.
Vive Le Que: Sept 19, 6-10 p.m. Wiseacre Brewing Co. $60 to benefit Memphis Brooks Museum of Art. Tickets: http://Vivelebrooks.com
On Golden Pond: Sept. 20-Oct. 6. Playhouse on the Square, 66 South Cooper St. Thur. - Sat. 8 p.m. curtain. Sunday Matinees have a 2 p.m. curtain. For tickets, call the Box Office at 726-4656 or visit our website www.playhouseonthesquare.org Oepning weekend $27. Pay what you can Sept. 26.
Memphis African Violet Society Plant sale: Sat. Sept. 21, 10 a.m.-2 p,m,, Central Christian Church, 531 S McLean Blvd at Peabody. African violets, supplies & other plants for sale & demos on violet care.
Backyard Bash: Sept. 21, 7-10 p.m. An adults-only celebration of the 10th anniversary of My Big Backyard. Live music, local food, open bar, LIVE football streaming, backyard games and a silent auction. Funds raised will help support ongoing maintenance and upkeep of the current My Big Backyard spaces, as well as construction of future projects. For info or tickets, visit memphisbotanicgarden.com/backyardbash
Jimmy Webb in concert: Sept. 21, 7:30 p.m. at the Halloran Centre. Tickets Orpheum-Memphis.com or call 525-3000.
Memphis Orchid Society meeting: Sept. 22 2 p.m. at Memphis Botanic Garden. Dr. Robert Marsh, who has 60 years of experience with growing orchids will share his knowledge of growing barkeria orchids, a species native to Mexico and Central America. Visitors welcome. memphisorchids.org
National Public Lands Day Hike: Sept. 28 Join a ranger at T.O. Fuller State Park for a leisurely hike around the 4.5 mile Discovery Loop. Somewhere along the trail is a single section that contains some trash in need of removal. Participants will receive a small token of our appreciation.
Memphis Symphony Orchestra season opening: Sat. Sept. 28, 7:30 p.m. in partnership With Opera Memphis. Robert Moody, conductor, Nicole Heaston soprano, Stephanie Doche mezzo-soprano, Limmie Pulliam tenor, Troy Cook baritone. Cannon Center for the Performing Arts. Selections from La Boheme, La Traviata, "Nessun Dorma"; orchestral selections include Nielsen's Symphony No. 4 and more. Box office Mon.-Fri.- 9 a.m. to 5 p.m. University of Memphis Campus, Newport Hall, 610 Goodman St. Or go to info@memphissymphony.org.
Catapult Shadow Dance Theater: Sept. 29, 7 p.m. The Buckman Arts Center at St. Mary's School , 60 Perkins Ext. $35 adults, $25 seniors.
CrimeStoppers Golf Tournament: Sept. 30 at TPC Southwind. To register go to crimestopmem.org/golf-tournament/ Consider a sponsorship to show your support for CrimeStoppers. Contact Tom Panagon, Tournament Director, at 277-8338.
Senior Safari at the Memphis Zoo: Oct. 2, 9 a.m-2 p.m. Free admission and parking for ages 55+. Vendor information and entertainment.
Father Leonard Oglesby Memorial Golf Tournament: Mon. Oct. 7, 1 p.m. TPC Southwind. To benefit The Ave Maria Foundation. Register online at www.avemariahome.org. For more information, contact Lisa Bell at 405-3791.
The Ave Maria Foundation and the Wings of Ave Maria Invite You to our Gala: Honoring Nancy & Tony Lanigan abd Monsignor Peter Buchignani. Sun. Oct. 6, TPC Southwind. Gala Dinner: $100/person or $1,000 for a Table of Ten. Register online at www.avemariahome.org. For more information, contact Lisa Bell at 405-3791.
Send your October event to sgreene@thebesttimes.com by September 15th