Joyce Slocum Meacham Gingold, an artist, sculptor, educator and journalist, died Oct.15 in Memphis. She was 94.
Mrs. Gingold, who was born in New York City, was the widow of Lester Gingold, who published The Best Times for years. They were married for 68 years.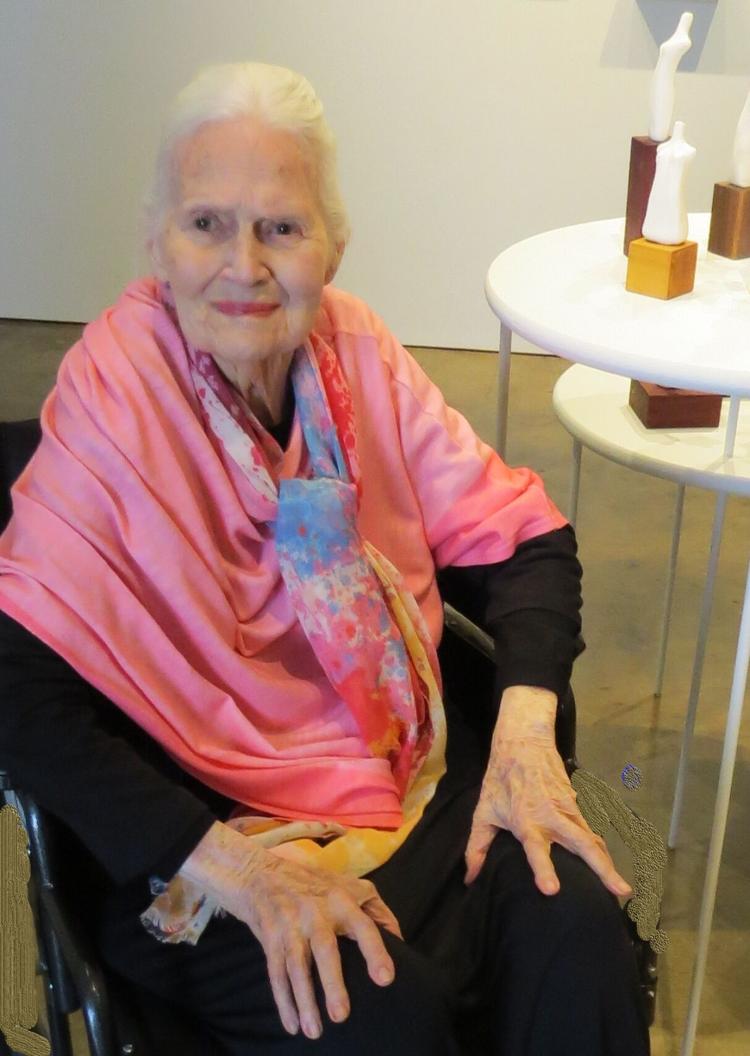 She was educated at the University of Georgia and The Memphis College of Art (Memphis Art Academy).
She taught art for more than 40 years at St. George's and St. Mary's Episcopal School.
Her first public exhibition of her creative sculpture was at the David Lusk Gallery in 2005. Her work was shown in major exhibitions at the Dixon Gallery and Gardens in 2014.
Her first career in journalism was as an editor at Bobbs Merrill Publishing and later at The Charlotte Observer, The Charlotte News, The Gastonia Gazette and the Memphis Press-Scimitar.
Her love for writing and reading continued as the unofficial editor and publisher alongside Lester Gingold as he developed The Active Times and The Best Times.
In the Fifties she could be seen riding her bike in East Memphis, in a dress - European style.
She was preceded in death by her children, Marion Fortas, Paul Meacham Gingold, and David Slocum Gingold.
Mrs. Gingold is survived by her daughter, Joy Bateman (Bill Anderson) and grandchildren: Miles Slocum Fortas (Ellen), Mason Gingold, David Gingold Jr., Anna Wunderlich (Ben), Brown Burch (Betsy), and William Bateman; great grandchildren: Jack Fortas, Will Fortas, Ben Wunderlich Jr., Alex Wunderlich, Bays Wunderlich, and Lucille Burch.
Other survivors include nephew Andrew Carnegie IV, niece Bebe Carnegie, and Brenda Narvin.