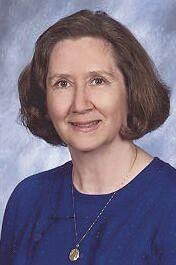 If you think you don't like beets, it could be because you've never eaten homegrown beets. Growing up, I never tasted any except the cold pickled beets in serving bowls on the table at Wednesday night church suppers. I guess there were a few people in the room who liked them.
Years later at a restaurant in St. Louis, my daughter-in-law's mom recommended a delicious salad with roasted beets. Soon after, I enjoyed some golden beets at a restaurant in Memphis. I was becoming a convert.
At the Douglass High School garden we planted the most common variety of beet, Detroit Dark Red. We also had a packet of mixed red and yellow beets. Without any students this year, volunteers and neighbors took home most of the produce.
Roasted beets are easy to prepare. I cut the little ones in halves or quarters and the medium ones into pieces about the same size, tossed them in olive oil, spread them on a baking sheet, added salt and pepper, and cooked 20 - 25 minutes in a hot oven (450 degrees). Sometimes I included some sprigs of fresh rosemary, and sometimes I mixed in some garden-grown carrots.
The result was tender on the inside and slightly crispy on the outside. They were bursting with sweet flavor. After our harvest ended, I bought a couple of larger beets at the grocery store. They were tough, and the flavor made me remember why a lot of people say they don't like beets.
Most root crops, including beets, can be planted here the first of next month. The seed racks at stores usually carry more than one variety, and the catalogs have even more. To get nicely formed roots, you need loose soil. This is especially true of carrots that come out crooked if the young root hits a lump of clay and takes a detour.
Plant the beet seeds directly into the ground or in a large container outdoors. The seeds are about 3 millimeters so they're a little tedious to plant. They don't have to be planted deeply, and you can push them about a half inch into soft soil with your finger. The plants should be 2-3 inches apart to allow for nice sized roots. If you plant them about an inch apart, you'll need to thin them later. The leafy tops can be cooked or eaten raw like many other edible greens.
After about two months, the tops of the beet roots begin to show above the soil level, and you can begin harvesting them. The harvest can last several weeks, so pull up only as many as you need each day, starting with the largest ones. The smaller ones can stay in the ground and keep growing for later.
Beets can tolerate light frost, which is why they can be planted as early as March. They grow in full sun or in partial shade as they did in the Douglass garden. In our hot climate, planting beets in partial shade may extend their growing season.