Three hundred forty-two.
That was the highest number I've ever seen on the scale at one of the lowest points in my life. It's one that I was ashamed of, wondered how it came to be and never wanted to see again.
Ten years ago, I started my wellness journey by deciding to turn my life around from being an out-of-breath diabetic, hypertensive, 342-pound woman to becoming an avid food and fitness enthusiast.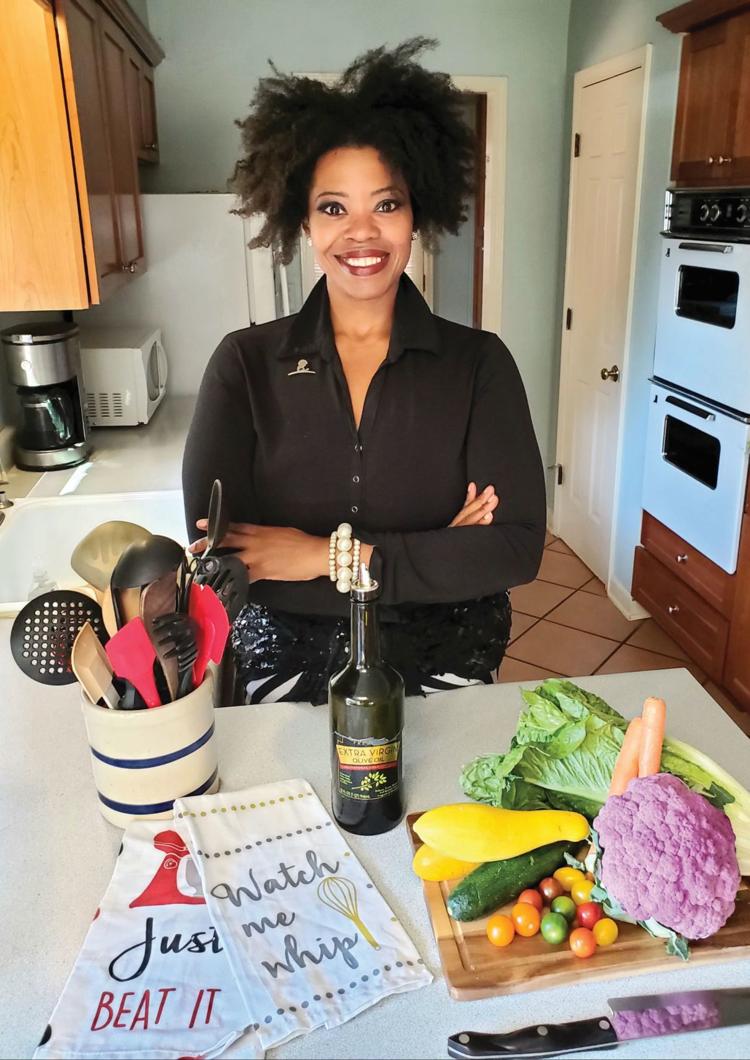 I've lost more than 177 pounds naturally, am no longer on any medication or debilitated by chronic illnesses. I've run numerous marathons, become a certified running coach, fitness instructor, race director and community nutrition educator. As a lifestyle and wellness coach, I finally became free through faith, food and fitness and by inspiring others to live a healthier and holistic lifestyle.
Being a Southern girl at heart, I've always loved eating good food and watching my mom and grandmother cook in the kitchen. We definitely know how to cook and eat, if we know nothing else in the South.
Growing up, my grandmother had a small tomato garden in her backyard along with an apple and a pear tree. During the summer, bright and early every Saturday morning in the Memphis neighborhood of Orange Mound, we would wake up and go to the farmers market to pick, prepare and store some of the freshest fruit and veggies that overflowed in these small and large wooden baskets.
I remember sitting at the kitchen table peeling and shucking buckets and buckets of produce. That little kitchen would get so hot from the heat of the boiling Mason jars. We only had window units and box fans to help cool us off, but it didn't seem to help. Vegetable soup, spaghetti sauce, fruit preserves, bread and butter pickles, tomatoes, chowchow, a variety of peas, beans and okra, just to name a few, would be on our summer storing list for the winter. My grandmother made sure we would never experience hunger. I'm sure being born in 1911 and my grandfather in 1905 had something to do with it.
Even though we cooked and prepared fresh produce, we also bought white and starchy processed food, canned goods and unhealthy cuts of meat. My folks would cook with lard and vegetable oils as well as deep fry and smother anything that wasn't walking and squawking. Let's not talk about the sugary pound cakes or sweet potato pies that were baked every Sunday to go along with the tub of Turner's ice cream found in one of the many deep freezers in our kitchen.
Leading a sedentary lifestyle and developing poor eating and cooking habits lead me to become morbidly obese and riddled with chronic illnesses. I should have known better because diabetes was hereditary in my family. Several family members had it or died from complications of having it.
Once I began my wellness journey, l researched and learned how to transform my favorite foods by developing healthier recipes on my own. I started by reading every food label, learned how to balance my plates, portion my meals and learned the benefits of eating certain foods. Accordingly, I planned and saved money by taking inventory of what I had on hand, reading what was on sale in my weekly grocery flyers and writing out my meals, needs and ingredients on a calendar.
I became so engrossed with discovering, saving and preparing new ways of doing food, I became a certified community nutrition educator, tried out for Season Nine of MasterChef, cooked across cooking stages live on television and started developing my own recipes and food blog, hence The Healthy Budgetnista was born.
I love teaching people how they too can become fit and finally free, especially when it comes to living, cooking and eating healthier while saving money, time, calories and their health.
Welcome to my fit evolution! I look forward to sharing more recipes and stories with you in the upcoming months from The Healthy Budgetnista.