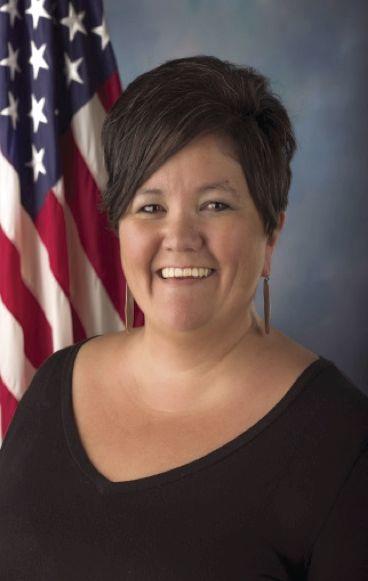 GENERAL
Can I use the metal or plastic versions of Social Security cards that some companies make?
We don't recommend it. There is no need to have a replica of your card. In most cases, the only time you may need to produce your Social Security card is when you apply for employment. At other times, we strongly recommend that you keep anything with your Social Security number on it with your other important papers. Do not carry your Social Security card with you. Also, we strongly advise against laminating your card. Your Social Security card has many security features which cannot be detected if it is laminated. Those features include latent images you can only see at an angle and colorshifting ink. You should question anyone else other than your employer who asks for your Social Security number or your card. Not everyone you do business with needs it. Learn more at www.socialsecurity.gov/ssnumber.
RETIREMENT
What type of information will I need to provide if I'd like to apply online for Social Security retirement benefits?
Whether you apply for retirement benefits online, by phone, or in an office, we suggest that you have the following information at hand when you do it. This will make completing the application easier for you.
Your birthdate, place of birth and Social Security number;
Your bank account number and your bank's routing number, for direct deposit.
The amount of money you earned last year and this year. If you are applying for benefits in the months of September through December, you may also need to provide an estimate of what you expect to earn next year if you plan to continue working;
The name and address of your employer(s) for this year and last year;
The beginning and ending dates of any active military service you had prior to 1968; and
The name, Social Security number and date of birth of your current and any former spouses.
Depending on your situation, you may need to provide additional documentation with your application. We'll give you instructions on how to mail or bring it to us. To get started, visit our Retirement Planner at www.socialsecurity.gov/retire2.
DISABILITY
My doctor said he thinks I'm disabled. Who decides if I meet the requirements for Social Security disability benefits?
We first will review your application to make sure you meet some basic requirements for Social Security disability benefits, such as whether you worked enough years to qualify. Then we will send your application to the disability determination services office in your state, often called the "DDS" or "state agency." Your state agency completes the disability decision for us. Doctors and disability specialists in the state agency ask your doctors for information about your condition. They consider all the facts in your case. They use the medical evidence from your doctors and hospitals, clinics, or institutions where you have been treated and all other information.
The state agency staff may need more medical information before they can decide if you are disabled. If more information is not available from your current medical sources, the state agency may ask you to go for a special examination. We prefer to ask your own doctor, but sometimes the exam may have to be done by someone else. Social Security will pay for the exam and for some of the related travel costs. Learn more about disability benefits at www.socialsecurity.gov/disability.
MEDICARE
I lost my Medicare card. How can I get replacement?
The easiest and newest way to get a replacement Medicare card is by using your my Social Security account. Go to www.socialsecurity.gov/myaccount for more information on how to create an account. You also can get a replacement Medicare card by calling us toll-free at 1-800-772-1213 (TTY 1-800-325-0778). Keep your card in a safe place. You don't want anyone getting hold of your Social Security number. They could steal your identity.