Something for Everyone: Photos by Becky Ross McRae, presented by Gallery Ten Ninety-One Jan. 3-31 at wkno.org This exhibition may be viewed online only. There are no works on display at the WKNO Studios.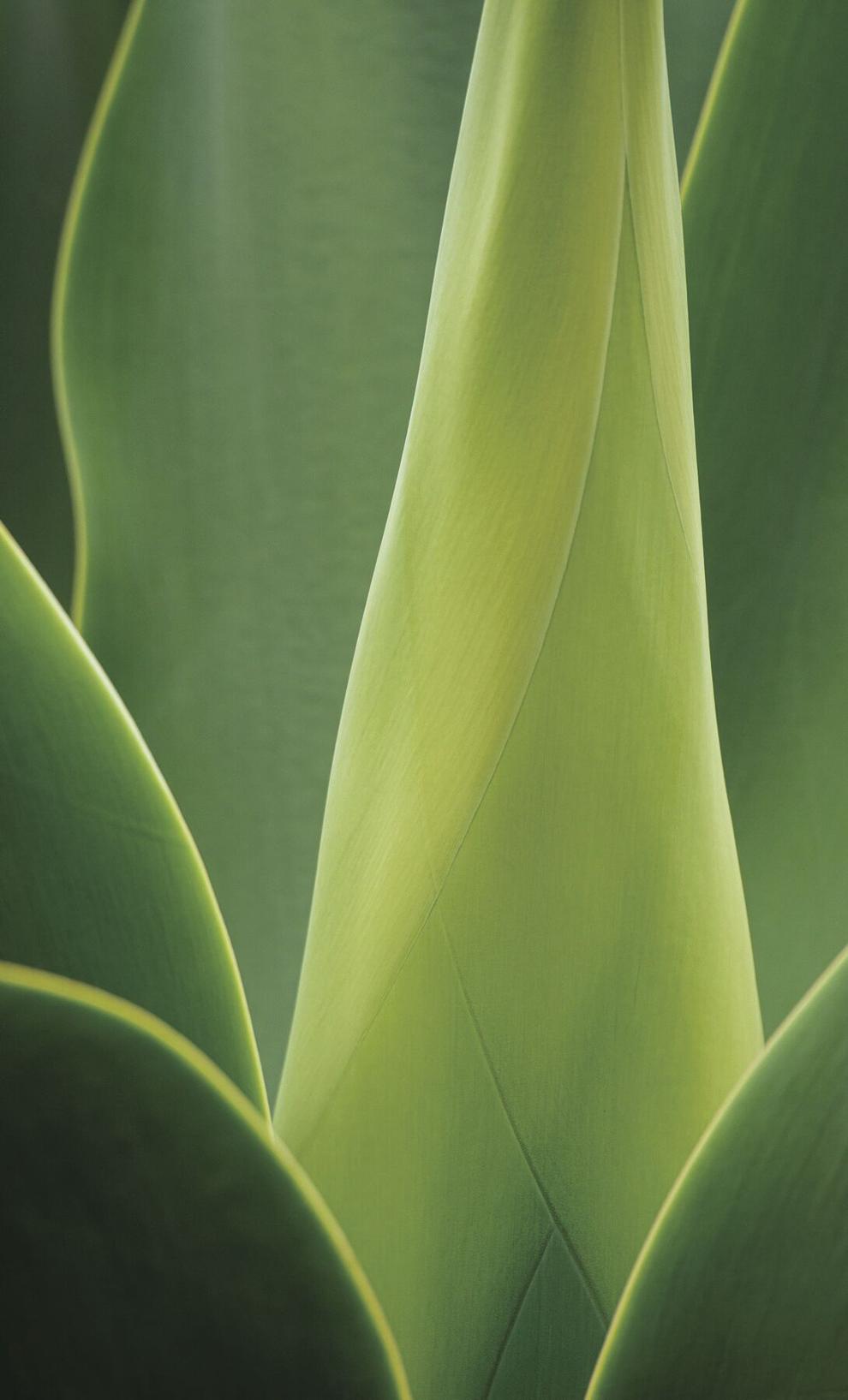 Selected Works of Hooks Bros. Photographic Archives: Jan. 3 -31. Presented at Benjamin L. Hooks Central Library's Goodwin Gallery by the Flow Museum of Art and Culture, 3030 Poplar Ave. Mon.-Thur. 10 a.m.- 8 p.m., Fri. and Sat. 10 a.m.-6 p.m., Sun. 1-5 p.m.
Tad Lauritzen Wright exhibition "Poetics of Gesture": Jan. 4-Feb. 5, David Lusk Gallery, 97 Tillman, 767-3800. A series of oversized monochromatic paintings. Open house Jan. 30-12-3 p.m.
Elvis Birthday Celebration: Jan. 6-9 at Graceland 3717 Elvis Presley Blvd. featuring a special appearance by Priscilla Presley. including Elvis' Birthday Bash and evening Christmas tours, a gospel dinner featuring Terry Blackwood and The Imperials, conversations on Elvis, the Elvis Birthday Pops Concert starring Terry Mike Jeffrey and the Memphis Symphony Orchestra, and more. For schedule and tickets visit reservations@graceland.com or call 800-238-2000.
"things we carry" New Works by Lauren Cannon and Robyn Gridley Nickell: Jan. 7 - Feb. 21. Opening reception Fri. Jan. 7, 5-7 p.m. Free exhibit Mon.-Fri., 10 a.m.m-4 p.m., Levy Gallery of the Buckman Arts Center at St. Mary's School, 60 Perkins Ext. www.buckmanartscenter.com
Incognito Art Auction and Gala: Exhibition on view Jan. 8-28, Memphis Botanic Gardens. Online Auction Jan. 24 at 9 a.m. through Jan. 28 at 7:30 p.m. Gala artists reception Jan. 28, 6-8 p.m. Tickets are $25 MBG Members/$35 Non-Members.
"Our Town": Jan.-14-30, Theatre Memphis. Tickets 682-8323 or theatremempphis.org
"The Goodbye Levee": World premiere at Theatre Works at the Square, 2085 Monroe Ave. Jan. 14-30. The 2020 NewWorks@TheWorks National Playwriting Competition winner by Mike Solomonson addresses dementia and mental health with comedy. For tickets call 901-726-4656 or visit www.playhouseonthesquare.org
The Community Foundation of NW Mississippi Crystal Ball: Jan. 15, 6 p.m. at the Arena at Southaven. A black-tie event featuring Star of Hope honorees Erin and Bill Napier of HGTV's Home Town. For tickets call 662-449-5002. $150.
Iris Chamber Players at the Dixon: Sat., January 15, 7 p.m. Dixon Gallery and Gardens, Winegardner Auditorium 4339 Park Ave. Tickets: $25, $20 for Iris subscribers and Dixon members, $10 for students with valid ID. Tickets available for this event via eventbrite. 901-761-5250 Dixon.org
Martin Luther King Jr. Day celebration: Jan. 17, National Civil Rights Museum extended hours 8 a.m.-6 p.m. special celebration via live stream 12 noon and 6 p.m. online, Free tickets are available online starting January 3 at kingday.org.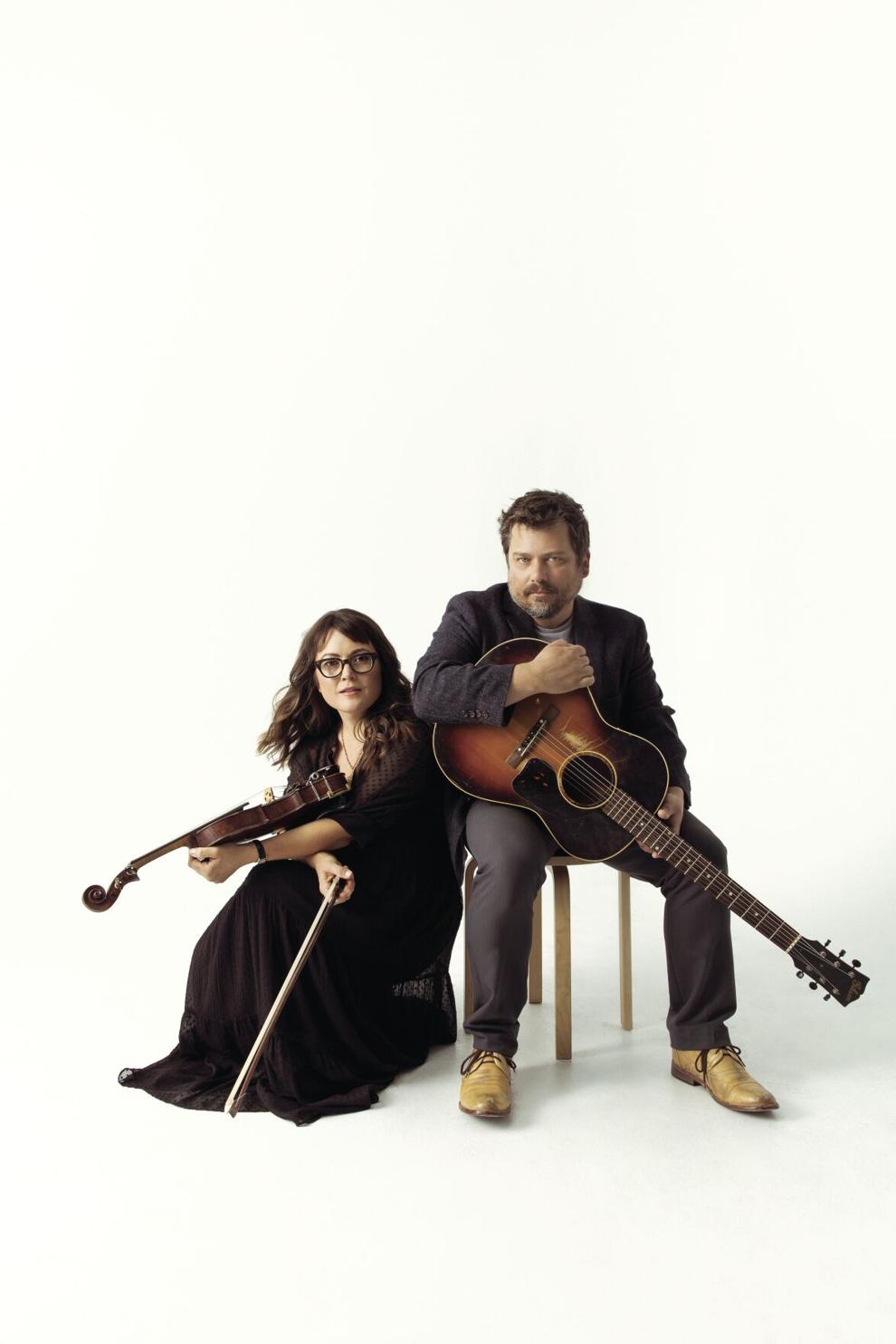 Watkins Family Hour: Jan. 18, 7 p.m. Two-thirds of the award-winning Nickel Creek. Buckman is thrilled to be one of the first venues to share the powerful music. This event replaces The Secret Sister's September performance. All tickets will be honored on the new date.
An Evening with Bill Frisell: Sun. Jan. 23, 7 p.m. Buckman Arts Center at St. Mary's School, 60 Perkins Ext. www.billfrisell.com $40 An award winning guitarist, Frisell is recognized as one of America's most vital and productive performing artists.
Tennessee Shakespeare Co.'s Southern Literary Salon Series present Blue Roses of Tennessee Williams: on the Tabor Stage Fri. Jan. 21, 7:30 p.m., and Sun. Jan. 23 at 3 p.m. Generously sponsored by Irene and Fred Smiths
Matsuriza Taiko: Fri. Jan. 28, 8 p.m., $35. Buckman Arts Center at St. Mary's School, 60 Perkins Ext www.matsuriza.us Matsuriza Taiko drum troupe is an undisputed fan-favorite in the many countries where it has performed.
The Birds & The Seeds: Jan. 29 at the Lichterman Nature Center 5992 Quince Road in East Memphis. Activities include a seed swap, seed giveaways, a "Birding from the Balcony" session, an herb and houseplant sale from the Lichterman Greenhouse, as well as experts answering questions. January 29 is also National Seed Swap Day.
Iris Orchestra at GPAC: Conducting Pianist Jeffrey Kahane Sat., Jan. 29, 7:30 p.m. GPAC 1801 Exeter Rd., Germantown. Tickets:$70, $60, $45, 901-751-7500
Iris Orchestra at the Brooks: An Afternoon of Music and Art, Sun., Jan. 30, 3 p.m. Memphis Brooks Museum of Art, 1934 Poplar Ave. An hour of Schumann and Mozart piano trios with January's guest conductor Jeffrey Kahane on piano and a special look at the latest Memphis Brooks Museum of Art exhibitions including the Scholastic Art Show. Jeffrey Kahane, piano, with Emilie-Anne Gendron, violin, and David Bjella, cello. Tickets: $40 general admission Irisorchestra.org 901-751-7500 tickets
Jonathan Edwards: Fri. Feb. 4, 8 p.m. Buckman Arts Center at St. Mary's School 60 Perkins Ext. (901) 537-1483 or cyounker@stmarysschool.org $45 www.jonathanedwards.net Best known for his crossover hit "Sunshine," this singer/songwriter boasts 18 albums and collaborations with music's brightest stars including Emmylou Harris, Jason Aldean, and Johnny Cash.
Send your February event to sgreene@thebesttimes.com by January 15th.