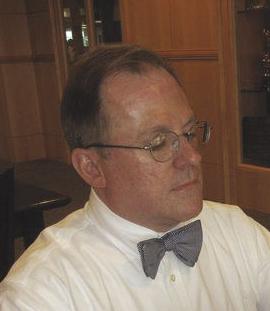 The history of a community is often influenced by extreme weather conditions. This was true of Memphis in the summer of 1980 when a severe heat wave killed many of its citizens and strained the resources of city and county government.
The crisis began on July 1 when the temperature reached 100 degrees in Memphis. According to National Weather Service meteorologist Roger Williams, "We've got an unfortunate combination of a high pressure system, clear skies, and the time of year which gives us the maximum amount of sunshine. There are also winds blowing from the south and southwest which brings in warmer air, which the sun heats up."
Scorched air and bright sunlight hovered over Memphis for much of the month - most days it was at least 100 degrees and the hottest day in Memphis history occurred on July 13, when the temperature climbed to 108 degrees. Nearby farmers watched their crops burn in the fields while residents of Memphis's newer subdivisions dealt with the melting of the asphalt covering their streets.
"Every time my kids come in from walking across the street they track tar in the house and on the carpets," declared East Memphis homeowner Jim Norwich.
As the city opened cooling shelters, many Memphians living in poor, crime-ridden neighborhoods succumbed to the heat. Dallas Greer, 24, lived with his mother in an unairconditioned apartment on East Georgia Ave.
On July 8, Greer was treated for heat exhaustion at the city hospital but returned to the stifling apartment the following day. There he hallucinated that the building was on fire before collapsing to the floor dead.
Six days later, Sylvester Mabon on Britton was found dead in his home sitting in front of an electric fan. By the end of the month 83 people had died from the heat wave and 785 citizens had been treated in local hospitals. This number would no doubt have been much higher had residents not pitched in to Summer heat kills many Memphians in 1980 help many of their most vulnerable neighbors.
Meanwhile, several Memphians tried escaping the broiling temperatures through illegal means. On July 3, manager Danny Chambers and assistant manager Johnny Biggert opened the Easy Way warehouse at 364 Washington and discovered that 100 watermelons were missing.
Later in the month 5,000 ready-to-freeze popsicles were liberated from Wayne's Candy Company and the Magic World Learning Center had its new air conditioner stolen. For months the child care staff held bake sales and sold fish dinners to raise enough money to purchase a cooling unit. Installed in mid-June, the children and staff were just getting used to cooler air when the unit was yanked from a window on July 2. Many of the students were frightened by the theft -- as one child explained, "If the bad people had taken the air, they might take us, too."
In a letter to The Commercial Appeal published on September 14, Memphian Jim Beasley summed up the feelings of many when he wrote: "There were a number of deaths linked to the summer heat wave in Memphis, and it was almost like a miracle that all the people donated fans, food and their precious time during the crisis. These people should be given a vote of thanks. It's sad that so many people lost their lives due to the behavior of nature, but thank God for the lives that were saved by the generosity of citizens."
G. Wayne Dowdy is senior manager of the History Department, Memphis and Shelby County Room, Benjamin L. Hooks Central Library