Big Round Records' new archival recording – "Berl Olswanger and the Olswanger Beat" -- is the label's third release of digitized records by the popular Memphis musician known as Mr. Music.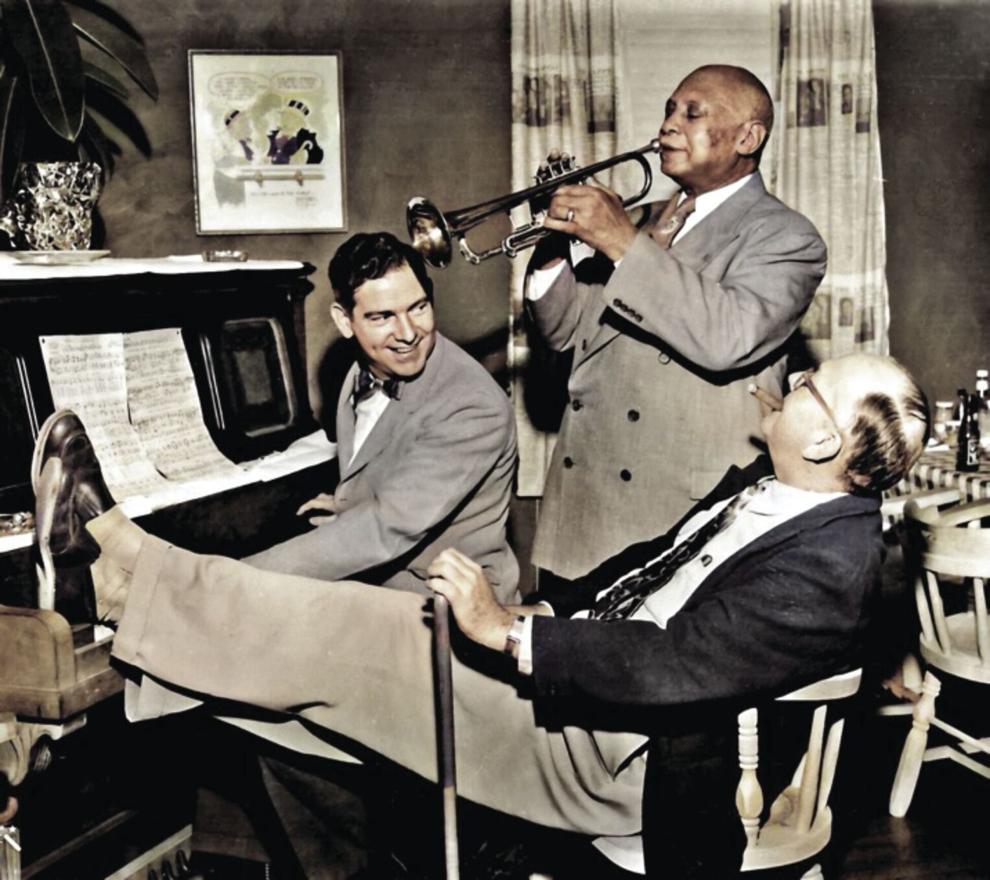 The recording was first released in 1964 under Olswanger's Rivermont label.
Two other digitized albums by Big Round Records are "Berl Olswanger at the Piano" and "Berl Olswanger at Pepper Records."
His musical career spanned more than 50 years. He was a composer, teacher, bandleader and music store owner. Olswanger died in 1981 at the age of 63.
In 1930, the 12-year-old Olswanger had his own radio program. In 1939 he joined the George Olsen Orchestra and toured from New York to Hollywood, as he played for such legends as Bing Crosby and Jack Benny.
During World War II, Olswanger, who was in the Navy, was put in charge of all music and entertainment for the South Pacific.
Patrick Niland, senior publicity coordinator for PARMA Recordings, of which Big Round Records is a part, said, "Showcasing Olswanger's keen awareness for both rhythm and his audience's predilections, this album compiles an avalanche of true-blue foot-tappers, each more riveting than the last."
Niland, in a description of the recording, said the "most popular music in Memphis for years wasn't a one-man proposition for Olswanger.
"He always pointed the finger of fame at the musicians and longtime comrades in the Berl Olswanger Orchestra, featured with him on this album—Art Sutton on trombone, who once had a band of his own and played the South's most wicked tailgate trombone; Pee Wee Wamble, one of the old Swift Jewel Cowboys, who was an ace at almost any instrument; Tommy Bennett, on electric bass, who played with Olswanger since they were junior high school classmates together; Byron Hudson, who was staff clarinetist at WRECTV and assistant to Olswanger on arrangements; talented Bobby Ryan, who played drums; and young Jeanie Page, a vocalist who grew up in show business."
The eleven songs in the digitized release are by Clarence Williams, Lucy Fletcher, W.C. Handy, Sammy Cahn and others, including Olswanger.
"Many reasons were given for the popularity of the Berl Olswanger Orchestra with Memphis audiences, but the reason most given over the years was that this was the band with an intoxicating beat. Even out-of-town bands, when performing or passing through Memphis, came to listen," Niland wrote.
"Berl Olswinger and the Olswanger Beat" was the answer to hundreds of requests from fans who couldn't get enough of the "Olswanger Beat," Niland said.
The album is available for streaming at Apple Music, Spotify and Amazon Music.