In the 1840s a young Italian named Amanze Pacini visited Memphis before returning to his home in Valdottavo. This brief visit had a profound effect not only on his family and the development of Memphis, but also the history of American popular music.
Amanze loved to tell stories of his time in Memphis. He described the Bluff City as a grand, romantic place. These tales strongly influenced his son Lorenzo, who longed to see such a magical city. After serving in the Italian Army, Lorenzo headed straight for Memphis, arriving in 1887.
Pacini found work in a local saloon owned by Vigelio "Pee Wee" Maffei. He eventually married Maffei's sister and took over the ownership of Pee Wee's Saloon at 317-319 Beale Street. The saloon had a bar in front and gambling in the back room.
Maffei and Pacini partnered with Nello Grandi in the illegal lottery called policy, and Pacini invested in the horse races operating at Montgomery Park. Pee Wee's was far more than a saloon and gambling den and Pacini was not a mere underworld figure.
He was sympathetic to African-Americans and allowed his saloon to be used as a headquarters for Memphis's Black musicians. According to historian Preston Lauterbach, "Pacini permitted musicians to store their instruments in a cloakroom and to take calls at his extension, 2893, long before anybody dreamed up a Negro musicians union."
The greatest musician to take advantage of Pacini's generosity was William Christopher Handy, an orchestra leader who dreamed of being an American composer.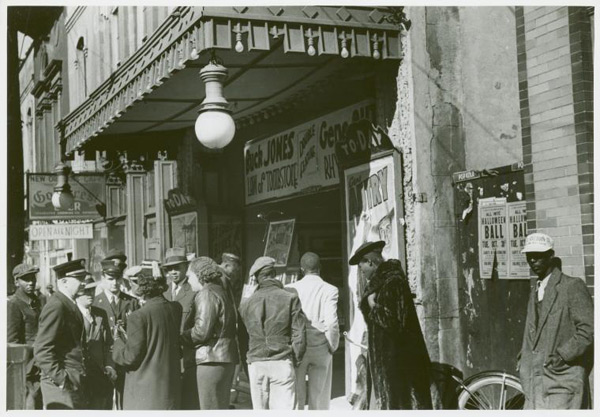 Handy performed throughout the Mississippi Delta where he heard Blues music that he adapted for his own compositions. Sitting at Pacini's counter, Handy merged European brass band techniques with African folk music to create the first composed Blues song, "Mr. Crump."
Later, changing the name to "the Memphis Blues," the composition transformed American popular music. He then wrote "Saint Louis Blues," "Beale Street Blues" and many other influential tunes.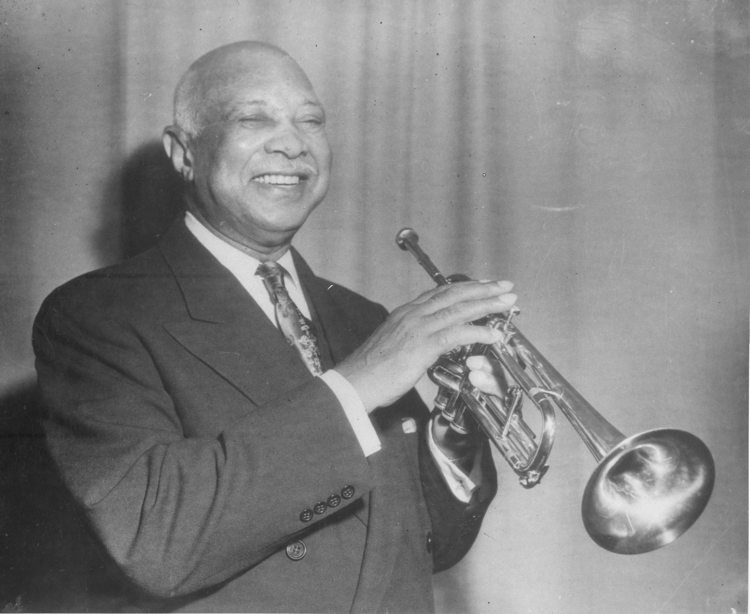 When Handy had faced financial hardship and trouble publishing his music, Pacini provided money for Handy to print and copyright his songs. When the United States made it illegal to manufacture and sell alcohol in 1920, Pacini was forced to shutter Pee Wee's, which closed an important chapter in Memphis history.
Pacini opened another chapter when he purchased an interest in the Beale Street Palace owned by A. Barrasso. Pacini and Barrasso introduced the Beale Street Rambles, a weekly Thursday evening event where white customers were allowed to enjoy Black music for 75 cents a pop.
When customers entered the Palace they passed by a concession stand selling hot dogs and popcorn then walked through a lobby decorated with red carpet and gold wallpaper. Once they sat down, Memphians were treated to chorus girls, comics, and some of the greatest musicians in America, including Duke Ellington, Fats Waller and the Memphis Jug Band.
Although some of his business interests were on the shady side, Pacini was a faithful member of Little Flower Catholic Church and a member of the Elks and the Knights of Columbus.
Without Lorenzo Pacini, W. C. Handy many not have become a great American composer and Memphis would have been denied its important place in American popular culture. When he died on July 21, 1939, he was mourned not only for his contributions to Memphis music, but also his unfailing support for the African-American community of Memphis.
G. Wayne Dowdy is senior manager of the History Department, Memphis and Shelby County Room, Benjamin L. Hooks Central Library.